Things you I want you to know about newborn sessions with me: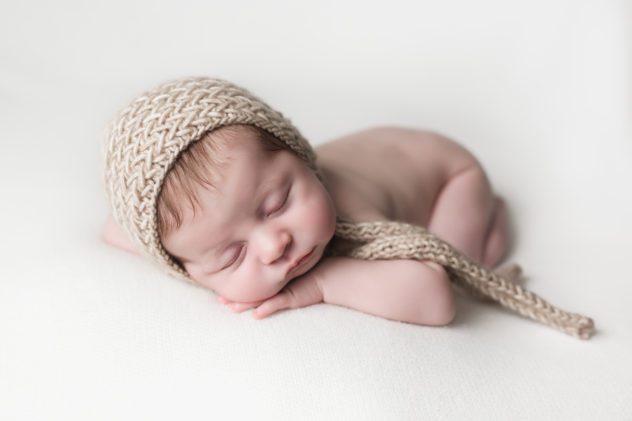 • I come to you. You just had a baby. You're exhausted, you might be a bit in pain, and you're figuring out the whole how to be a parent thing. You don't need to load up the car. I load up mine and move in for a few hours. Some parents stick around and watch while some go sneak in an uninterrupted lunch, nap, or get ready for family photos.
• 14 days of life. It's best to schedule the newborn session within 14 days of life. Your baby is easier to work with because they are so sleepy, their startle reflex isn't as strong, and their joints aren't fully formed yet.
• I have a bunch of props. No need to feel the pressure to buy anything for the session. Of course you can if you want. I don't use too many props, huge bows/flowers, or tutus. I like for my photos to be clean and classic. I'd like for them to stand the test of time. What's better than showcasing how adorable your baby is?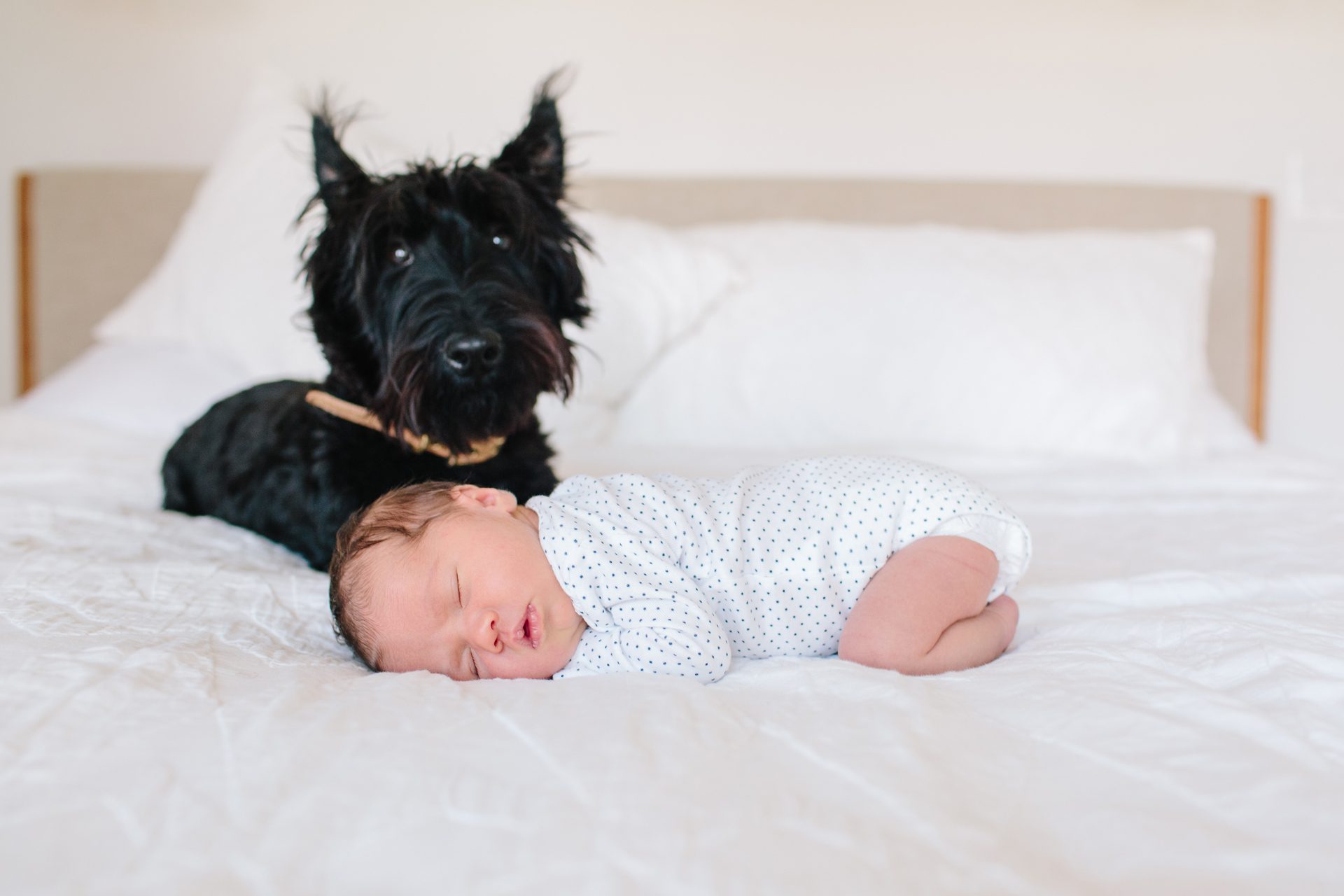 • Dogs are always welcomed. But let's face it, some aren't very good at listening or are too excited, so we get what we can and I don't give up too easily.
• Family photos are so important! Yes, you just had a baby. You might not be feeling too photogenic but it's YOU and YOUR new BABY. We do sweet snuggly photos and I promise you'll be happy you have them.
•Baby's safety is so important. I make sure the baby is warm and comfortable. Not all babies are the same and some don't like certain poses. They might be small and new here but they are born with little personalities already. I also am up to date with my TDAP.
•Milk drunk. I have you feed that baby until it is not longer rooting or fussy. They will eat more than you're used to on session days, it's the only way to get them to settle. This is the best way to ensure the baby will sleep and allow me to work my magic. The heat and wrapping them like burritos always helps, too.
What do I wear?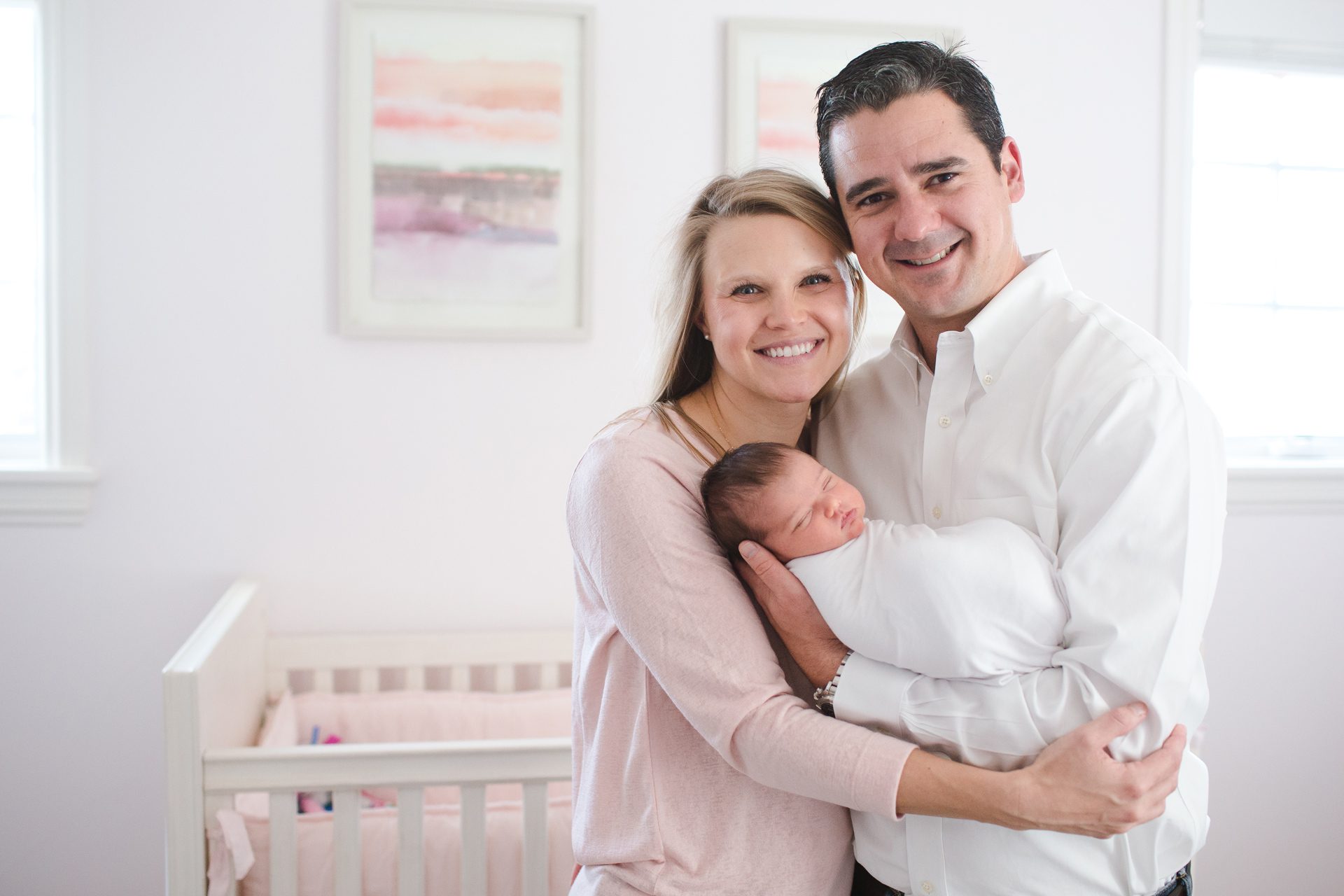 My answer is the same for everyone… wear something comfortable (this includes yoga pants). Light colors and neutrals are my preference. Try to avoid bright colors, they give off a color cast that reflects on the baby's skin.
What is your availability?
I book photo sessions up to 6 months in advance. It's never too early to plan! I also do this full time so I have weekday to squeeze you in if you are last minute. There's usually always room for you procrastinators. 🙂