The best time to schedule a maternity session?
I suggest we schedule the session a month and a half before your due date. That way your belly is big but you aren't to the very end of your pregnancy where you're a little uncomfortable. It's totally up to you and how you're feeling about your body. This also depends on if it's your first or second baby. Second pregnancies are always a bit bigger.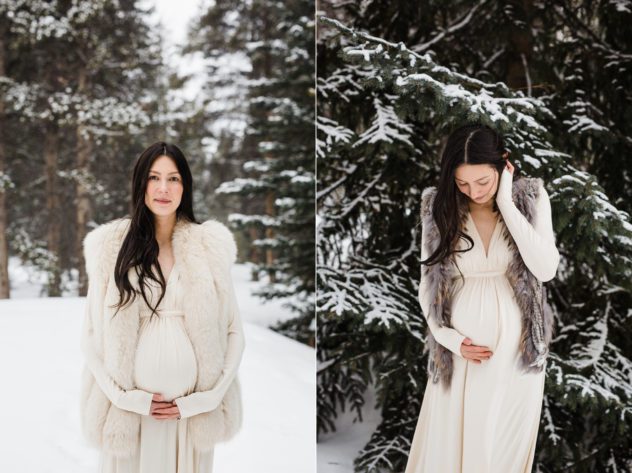 What is your availability?
I book photo sessions up to a year in advance. It's never too early to plan!
What do I wear?
I hate to say whatever you want but it's true. I want you to feel comfortable but it also should be something that shows off your bump. I always say to stay away from black or navy. Dark colors conceal the bump and we want to embrace it and show it off. Some mamas bring two outfits - one casual and a dress. I put together an Amazon idea list of dresses. Email me for a list of other great options!
Which locations do you suggest?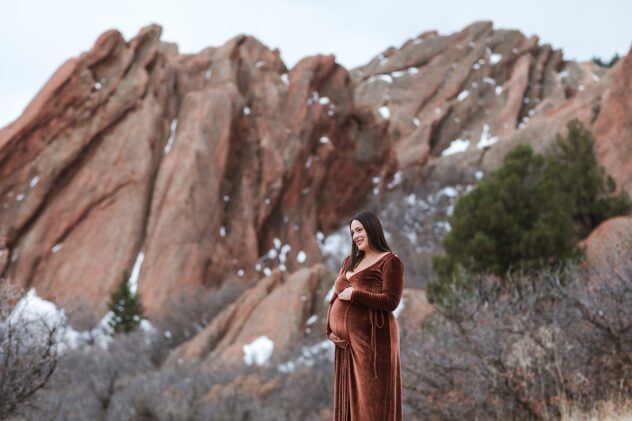 Since we live in Denver I love mountain views. There are a few parks within an hour (depending on where you live) that are gorgeous. Boulder also has some really great parks with lots of foothills in the background. I also love our city parks, state parks, Botanic Gardens, mountains passes, and I have found a studio that I absolutely love. You tell me the vibe you're going for and I'll send you a list of suggestions.
Do you travel?
Yes, I have done sessions in Aspen, Breckenridge, Dillion, and throughout Colorado. I do charge a travel fee 30 miles outside of Denver excluding Boulder.